VOV
En lille bænk med god plads til opbevaring. Skuffen er et stort rum og den kan trækkes ud i begge ender hvilket gør at den er god til fx. huer og handsker i gangen eller legetøjet på børneværelset.
Bænken blev vist på Blickfang 2012.
// Producent af prototypen: Teis Dich Abrahamsen, møbelsnedker og møbelkonservator.
// Materialer: bænk i birkekrydsfiner, skuffe i fiberpap og hynden er vævet i japansk papirgarn.
A project, both playing with patterns, materials and structure.
// Materialer: birch plywood, Japanese paper yarn and fibreboard.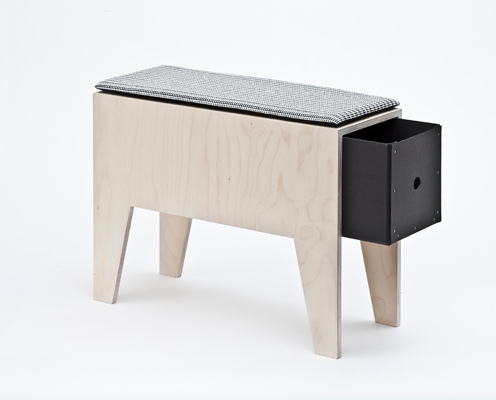 Foto: Ole Akhøj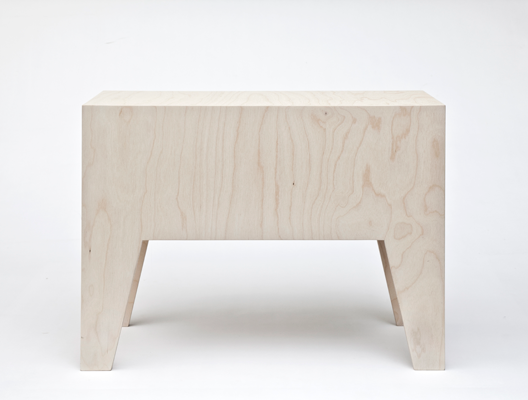 Foto: Ole Akhøj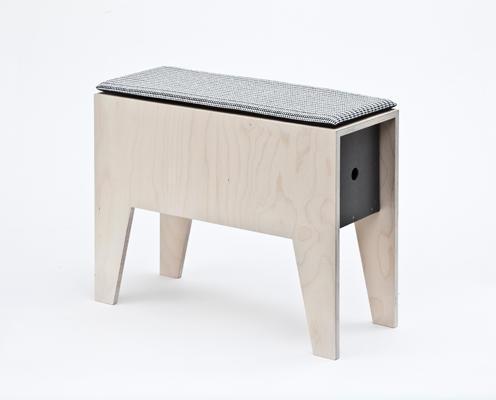 Foto: Ole Akhøj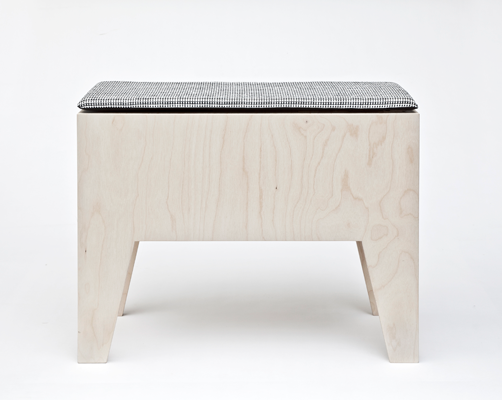 Foto: Ole Akhøj